As an engaged owner of LEO Pharma and one of Denmark's largest commercial foundations with substantial philanthropic activities and significant financial investments, the LEO Foundation plays an active role in society.
Thus, we have an important obligation and responsibility to operate transparently and with integrity in all of our actions.
We fully support and comply with all the recommendations of the Danish Committee on Foundation Governance.
Besides this we follow a number of policies regarding conflict of interests, taxation, code of conduct, etc.
A commercial foundation with a clear charter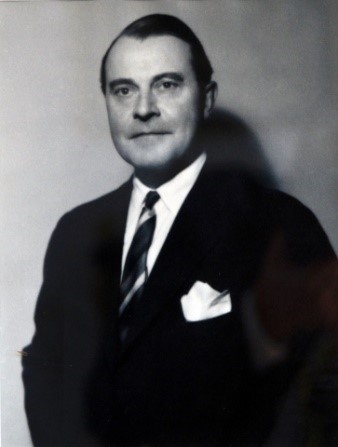 The LEO Foundation is a Danish foundation with corporate interests. The Foundation operates independently of any other interests than those described in the Foundation's charter.
The charter is in essence the will of the Foundation's founder, Knud Abildgaard, who until his death in 1986, was the owner of LEO Pharma.
The charter sets the overall purpose and objective of the Foundation and defines how it should be governed.​
In accordance with the charter, the Foundation's primary purpose and objective is to ensure the continuance of LEO Pharma.
The charter defines the Foundation's philanthropic field as support to research within medicine, chemistry and pharmacy​.
Governance recommendations
The Foundation is governed by the Danish Foundation Act, and the Danish Business Authority therefore supervises the Foundation.
In accordance with Danish law, the Committee on Good Foundation Governance has prepared a set of recommendations on foundation governance, which the foundations with corporate interests must address and explain if they do not comply with the recommendations (the "comply or explain" principle).
The LEO Foundation fully supports and complies with all the recommendations.
LEO Foundation Code of Conduct
In the LEO Foundation we expect our employees and partners to operate with high ethical standards and always ensure compliance with applicable laws and regulations.
With the LEO Foundation Code of Conduct, we have defined 10 guiding principles for ethical behavior. It is built on our values of integrity, dedication and ambition and reflects our commitment to create sustainable value for people and society and to always do business in a responsible way.
Conflict of Interest Policy
The LEO Foundation aims to ensure that rules and principles of eligibility are adhered to.
These principles describe the policy for legal capacity and conflict of interests in connection with handling applications and granted projects in the Foundation.
The rules apply to members of LEO Foundation's Board of Trustees, members of the Foundation's commitees and employees of the LEO Foundation.
How we contribute to sustainable development
Improving health
Improving health and the lives of people living with skin diseases is where we have an opportunity to make a real difference for people and society and it is our most substantial contribution to sustainable development.
Taking responsibility
In addition to improving health, we also aim to contribute to sustainable development by taking responsibility and promoting good environmental, social and governance (ESG) practices.
Managing sustainability risks
We actively address sustainability risks in critical areas as human and labor rights, climate and environment, anti-corruption, fraud, diversity and inclusion, and data protection. We have a dedicated risk management process, policies and tools in place to address risks, including our  Code of Conduct to ensure high standards. Learn more in our annual report (p 32).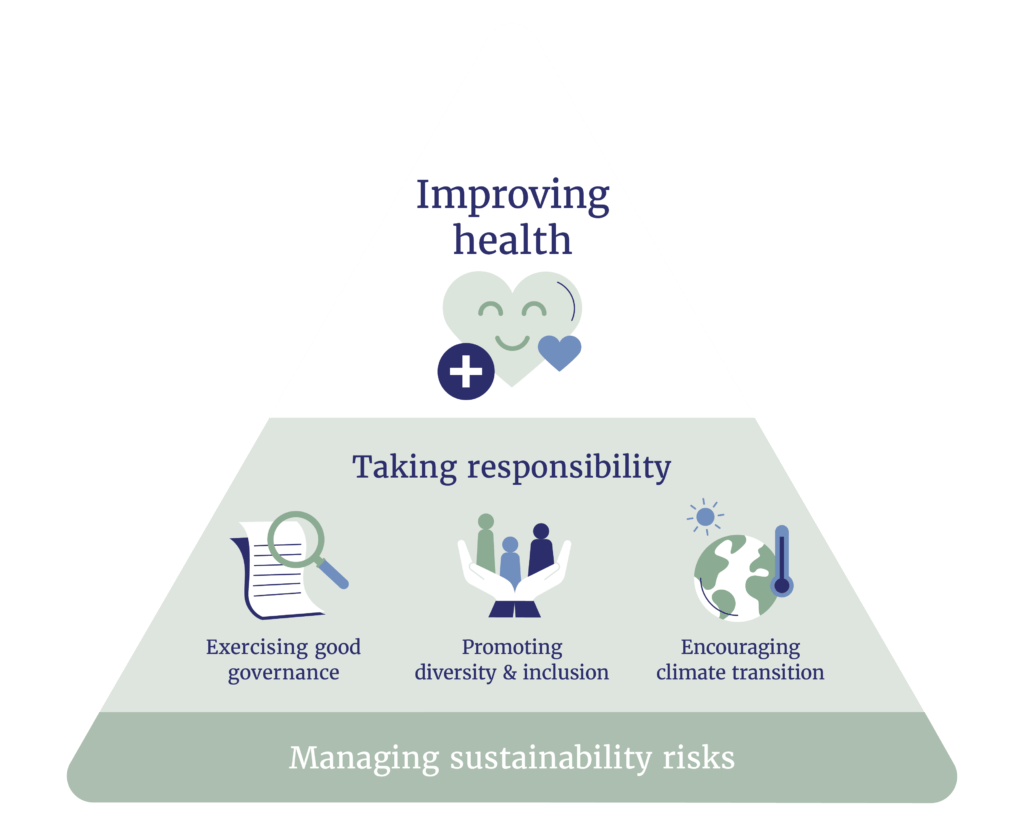 Responsible tax practices
Our tax principles
We are committed to being transparent and responsible in all of our actions, including how we conduct our tax affairs.
We have developed a set of key tax principles. The tax principles apply to the LEO Foundation and our subsidiaries including LEO Holding and LEO Pharma.
These have been approved by our Board and are reviewed annually.
Tax Code of Conduct
The LEO Foundation is a signatory to the common Tax Code of Conduct, which was established by four major Danish pension funds. The Tax Code of Conduct outlines principles and recommendations promoting responsible tax behavior regarding unlisted investments.
Danish taxation law
Foundations are subject to the same tax regulations and tax rates as Danish corporations and limited liability companies. Taxation is governed by the Danish Foundation Tax Act, which also includes special regulations that apply to foundations.
A foundation that provides grants for charitable purposes may deduct the amount of the grants from its taxable income. Consequently, foundations that grant their entire profit to charitable purposes do not pay taxes but grant the money instead.
In addition, the foundations may take advantage of a consolidation deduction of 4% when grants are awarded for charitable purposes. The purpose of the deduction is to maintain the foundation capital's purchasing power and prevent that it would otherwise be eroded over time due to price trends and inflation.
Communication and public affairs
As an engaged owner of LEO Pharma and as a large commercial foundation with substantial philanthropic activities and significant financial investments, the LEO Foundation has an important obligation and responsibility to operate transparently and with integrity.
With our communication we aim to ensure transparency in all our actions and to create a distinct and clear profile of the Foundation among our stakeholders.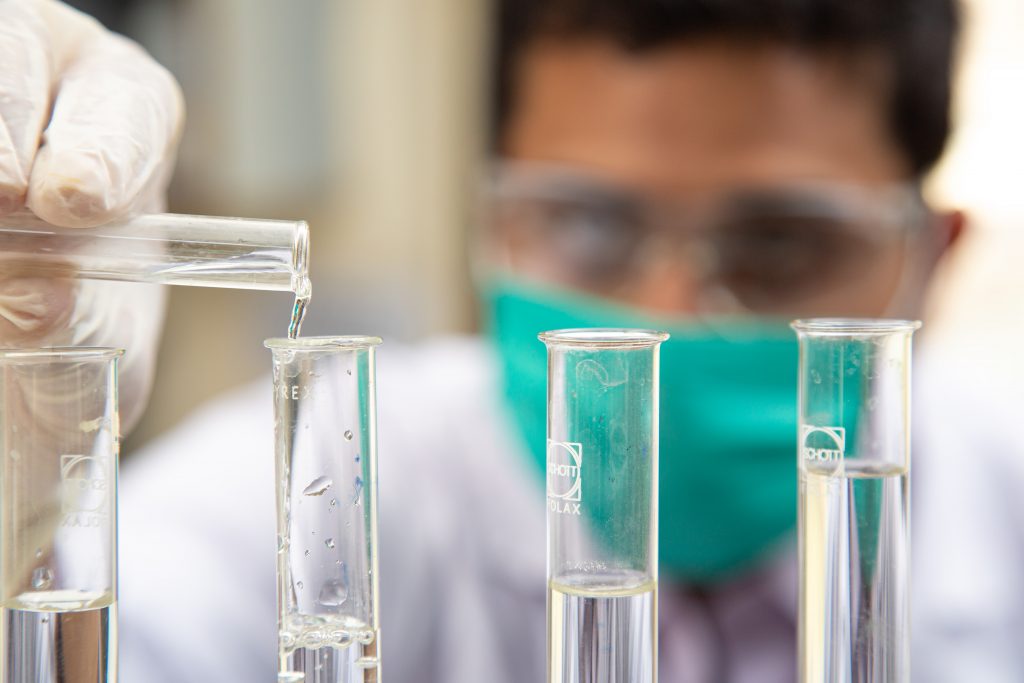 Impact and evaluation
The LEO Foundation wants to ensure that we can demonstrate the impact and value of our work and the research supported – and that grants are given in a way that ensures optimal benefit for the research community and for society in general.
That is why we ask all grantees and awardees to report on their research at least annually. Reporting of output, outcome and impact is carried out through two web-based tools, Researchfish and Foundgood, which are used to collect data, assess the effects of our support and facilitate our dialogue with grantees.
As part of our ongoing strategic work, we are continuously working on new approaches to measuring the effect and societal impact of the Foundation's overall goals and specific grant instruments – also in the very long run.
Strategy and evaluation
Receiving feedback from stakeholders and evaluating funding instruments and initiatives is essential in fulfilling our mission of creating sustainable value for people and society. Our grant strategy is based on stakeholder interviews and feedback from a broad group of experts within the global skin research ecosystem – researchers and university management, other foundations etc., and evaluations of funding instruments and initiatives are conducted at an ongoing basis.
The LEO Foundation enters new agreement between Danish universities and foundations
Read article
Atlas mapping the global burden of atopic dermatitis
Read article