30 October 2023
How many people suffer from atopic dermatitis? At what age? How severe is it? And how is it treated? With strong data, we will better understand the global and local disease burden of atopic dermatitis, ultimately improving care and support for those affected. With a DKK 10 million grant from the LEO Foundation, the Global Atopic Dermatitis Atlas aims to become a leading open resource, where global and validated data on atopic dermatitis is available in one place.
Atopic dermatitis, also called atopic eczema, or just eczema, is a non-contagious, chronic skin disease, causing dry, patchy, and itchy skin. It affects up to 20% of children and up to 10% of adults. Of all skin diseases worldwide, it is the most common type, with a burden that remains a significant challenge for the people affected, their families, and societies.
Despite progress made in treating severe forms of atopic dermatitis, there is a need for high-quality information showing how many people per country have atopic dermatitis and how severe it is. With strong data, atopic dermatitis can be better understood and treated.
With a grant of DKK 10 million (EUR 1.3 million) from the LEO Foundation, the Global Atopic Dermatitis Atlas, or GADA, will help address gaps in current data by creating and maintaining a living online atlas, where the newest research-based knowledge and data on atopic dermatitis, its prevalence, severity, and treatment are available in one place – collected and analyzed in the same way for all countries.
An international collaboration
GADA is an international collaboration between the International League of Dermatological Societies (ILDS), the International Eczema Council (IEC), the International Society of Atopic Dermatitis (ISAD), the European Taskforce for Atopic Dermatitis (ETFAD), and the Global Alliance of Dermatology Patient Organizations (IADPO/GlobalSkin).
GADA is led by Professor Carsten Flohr, Chair in Dermatology and Population Health Sciences at King's College London, and it builds on a collaboration between 13 researchers and experts from all over the world.
Professor Carsten Flohr, Director of GADA, says:
"The support from the LEO Foundation will enhance our ability to continue to collect and analyze burden data on atopic dermatitis globally. Our goal is to create a comprehensive atlas that provides critical insights into the prevalence, severity, and treatment of atopic dermatitis, filling the gaps in our understanding." 
13 international collaborators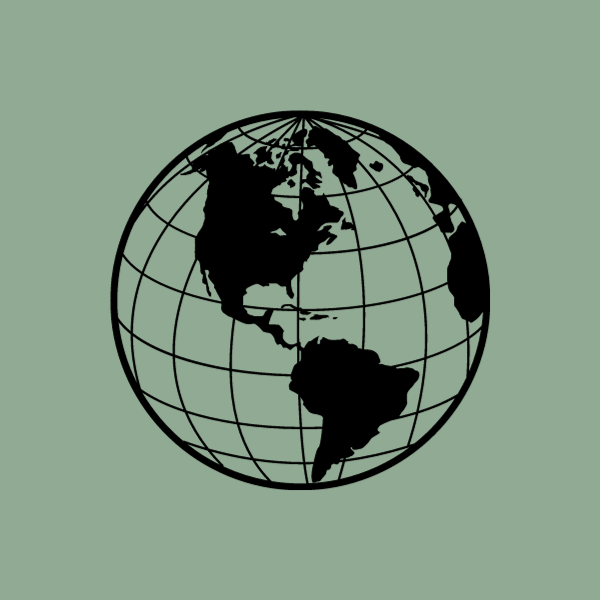 Europe:
Christian Vestergaard, Clinical Chair Professor, Aarhus University Hospital, Denmark
Peter Schmid-Grendelmeier, Professor, University Hospital Zurich, Switzerland
Vahid Djamei, CEO Swiss4ward, Switzerland
Marco Morelli, Director, Chief Technology Officer, siHealth, United Kingdom
Bernd Arents, Past President Dutch Association for People with AD, Netherlands
Africa:
Ncoza Dlova, Professor and Dean, University of KwaZulu-Natal, South Africa, and ILDS representative for Africa
Fahafantsoa Rapelanoro Rabenja, Chair in Dermatology, University Hospitals JR Befelatanana, Madagascar
Asia:
Sandipan Dhar, Professor, Kolkata Institute of Child Health, India, and President, Indian Society for Eczema
Yik Weng Yew, Senior Consultant Dermatologist, National Skin Centre, Singapore
Ching-chi Chi, Professor, Chang Gung Memorial Hospital and Chang Gung University, Taiwan
Australia:
Jennifer Koplin, Group Leader, University of Queensland Child Health Research Centre, Australia
North America:
Katrina Abuabara, Associate Professor, University of California San Francisco, USA
Latin America:
Valeria Aoki, Associate Professor, University of Sao Paulo School of Medicine, Brazil and President, South American Society for AD
A significant step forward in advancing our understanding of atopic dermatitis
Chief Scientific Officer at the LEO Foundation Anne-Marie Engel sees GADA making a significant global difference:
"Atopic dermatitis is a burden to individuals, families, and societies on a worldwide scale, and we need global initiatives like GADA to address the challenges associated with the disease. GADA collects validated data that put together provide a 360-degree view of the disease. This is essential to improve treatments and methods of disease prevention, and important whether you are a researcher, clinician, patient, or policymaker," she says and continues:
"At the LEO Foundation, we are excited to support this collaboration of international experts paving the way for a better understanding of atopic dermatitis. It is our ambition to support initiatives that drive a holistic and forward-thinking understanding of skin diseases, ultimately improving the lives of people affected, and we believe that GADA fits this very well."
About GADA
The Global Atopic Dermatitis Atlas (GADA) is a worldwide, long-term project. The aim of GADA is to create and maintain an atlas where all data about atopic dermatitis from all countries is available in one place: how many people have it, at what age, how severe it is, and how it is treated.
GADA is led by Professor Carsten Flohr (St John's Institute of Dermatology, King's College London, UK) and is an initiative established by the International League of Dermatological Societies (ILDS) in 2022.
Supporting stakeholders:
About the LEO Foundation
The LEO Foundation is one of the largest private funders globally of independent skin research. The Foundation provides philanthropic grants to support the best international research that pioneers new discoveries and transforms our understanding of the skin and its diseases. Over the past decade, the LEO Foundation has supported independent skin research with more than EUR 135 million.